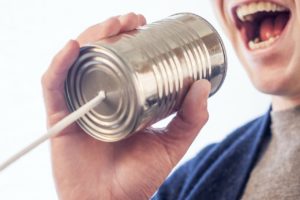 We don't want to toot our own horn, but there are enough reviews scattered around online to toot it for us! Here's what people are saying about us!
From Members on CafeDesire
"We went there last year for a weekend, and enjoyed it so much we immediately booked for a week this year."
"Amazing atmosphere, totally made the LS for us!"
"Things are looking pretty exciting this year with the LS weeks almost double last year. The line up looks great and is providing some great upturns to hopefully get there a few times, with any luck."
"We went for the first time last summer and will definitely be back this summer. Met some great new friends!"
"We are looking forward to getting ready for some summer fun at Sandy Bottoms!"
"We really really enjoyed the ad hoc, self-catering, hang out and chill kind of vibe. It's a nice place, and the owners have been pouring money into it to make it nicer."
"We felt comfortable and welcomed from the moment we arrived. We definitely plan on going back next year!"
"It is a great gem of a resort…. you will find a relaxed atmosphere, nice people and a beautiful country setting."
In-person at the Resort for the first time:
"We were really nervous when we arrived, but the host was super inviting and gave us a tour, explaining how things work around the resort. We were interrupted a few times as guests stopped to introduce themselves, which was great because it made it easier for us to approach a group later."
"We worried the resort would be 'click-ish' but even if people were already gathered in groups, they invited us, the newcomers, in without hesitation. We never felt left out!"
"As a monogamous couple, we were worried that there would be expectations, but we never felt pushed or singled out. No one seemed to care that we aren't swingers. It was so fun and relaxing to just let loose and enjoy the vibe in our own way. We will be back again this summer and stay for longer!"
"My husband enjoys being naked but I don't. Finding a 'clothing optional' vacation destination with no expectations was perfect for us. After socializing with other naked guests, I went topless on day 2, and by the 3rd day, I was skinny dipping. I feel so free here!"
If you had any concerns about booking your next vacation with us, don't take our word for it. Our guests' comments speak volumes. We hope to meet you soon!